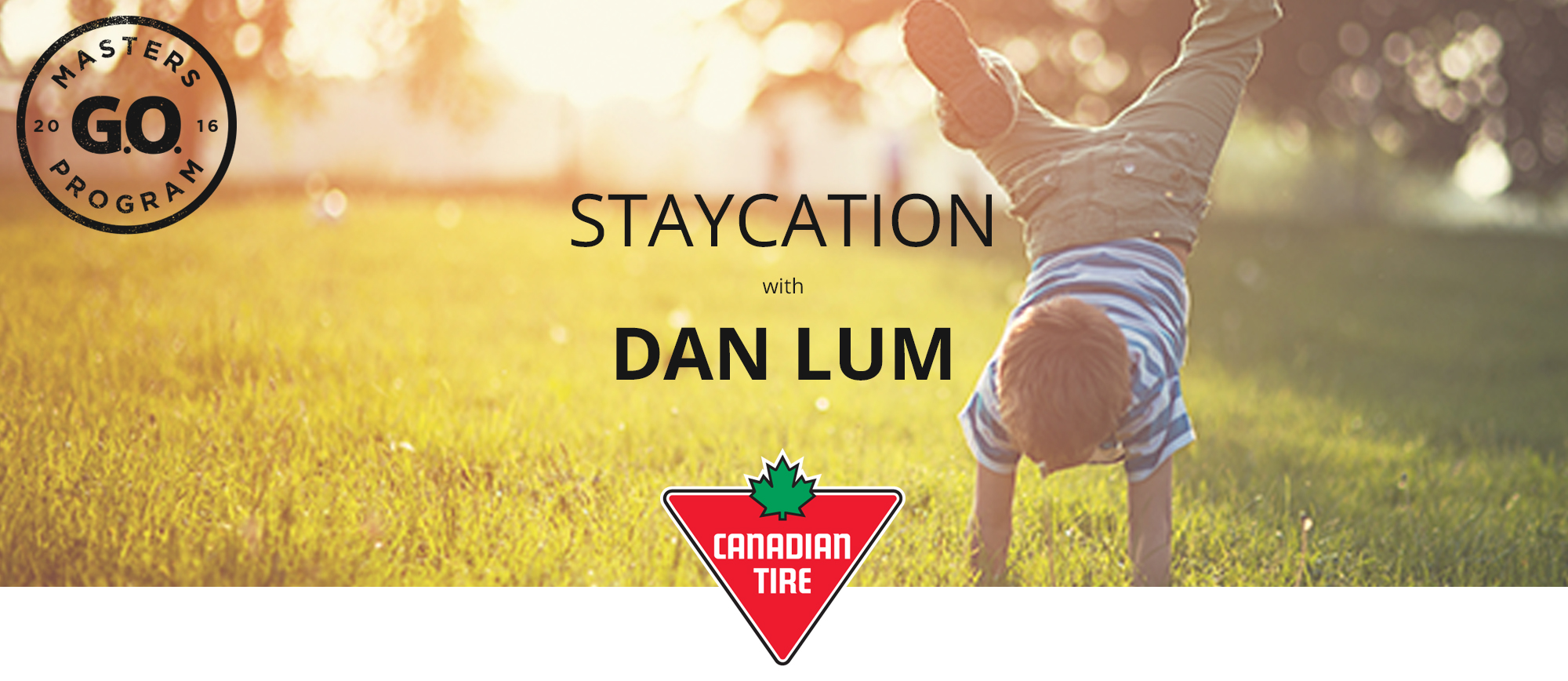 Take The Road Less Travelled
When summer plans don't include travelling to far off places, it doesn't mean adventure can't happen close to home. I'm talking about a staycation that doesn't involve spas and lattes. Canada, your backyard is huge! I'm teaming up with Coleman Canada as a "Get Outside Master" to offer some ideas and help you become a Staycation master too!
Like many other Canadians, my wife and I plan summer road trips to explore new places and spend time bonding with our kids during the months when they're off from school. But these types of trips can be expensive and time consuming. Lately we've made an effort to explore more of what's in our own backyard by planning local daytrips. One way to take advantage of local surroundings is to take the road less travelled.
With the proper planning, the SUVs that we use to transport kids and run errands on a daily basis can open up a whole new world of adventure for you and your family. Driving up trails and forest service roads can bring bumps and dust, but also offers new views and sights along the way. Depending on where you live, the reward can range from majestic mountain vistas, to rainforest walks, to serene lakes. My kids always love checking out the bugs and flowers along the way. You can also reach often inaccessible hikes and lakes by off-road vehicle. For example, Mt. Cheam in BC is a great hike where a 4×4 is required to reach the trailhead.
Once you've decided on a destination, make sure you're equipped and prepared for the journey. No proper staycation would be complete without an adequate supply of great food and drinks. Keeping you and your family fed and properly hydrated is important. We learned early on to bring along a good quality cooler, like the Coleman 62 Quart Wheeled Xtreme Cooler, which will easily keep snacks, meals, and drinks cool for the entire family.
If you're exploring with other vehicles or out exploring a destination, walkie-talkies makes for a reliable way to stay in contact, especially when you lose cellular connection. When the sun sets, it can get dark quickly. Coleman's Divide & Twist Lantern makes finding your way and packing up in the dark easy.
If you're up to the challenge, it's time to step out of your comfort zone and take your family on a staycation adventure.  For safety reasons, please take the time to ensure that your vehicle is ready to go off-road and that all systems are working properly. As a beginner, I would suggest starting out by researching your local trails and forest service roads for conditions and closures. Start with the easy stuff. Plan your meals and snacks according to how long you'll be out.
Remember, staying close to home doesn't mean adventure can't happen. Now it's time to hit the trails! Have fun and stay safe!