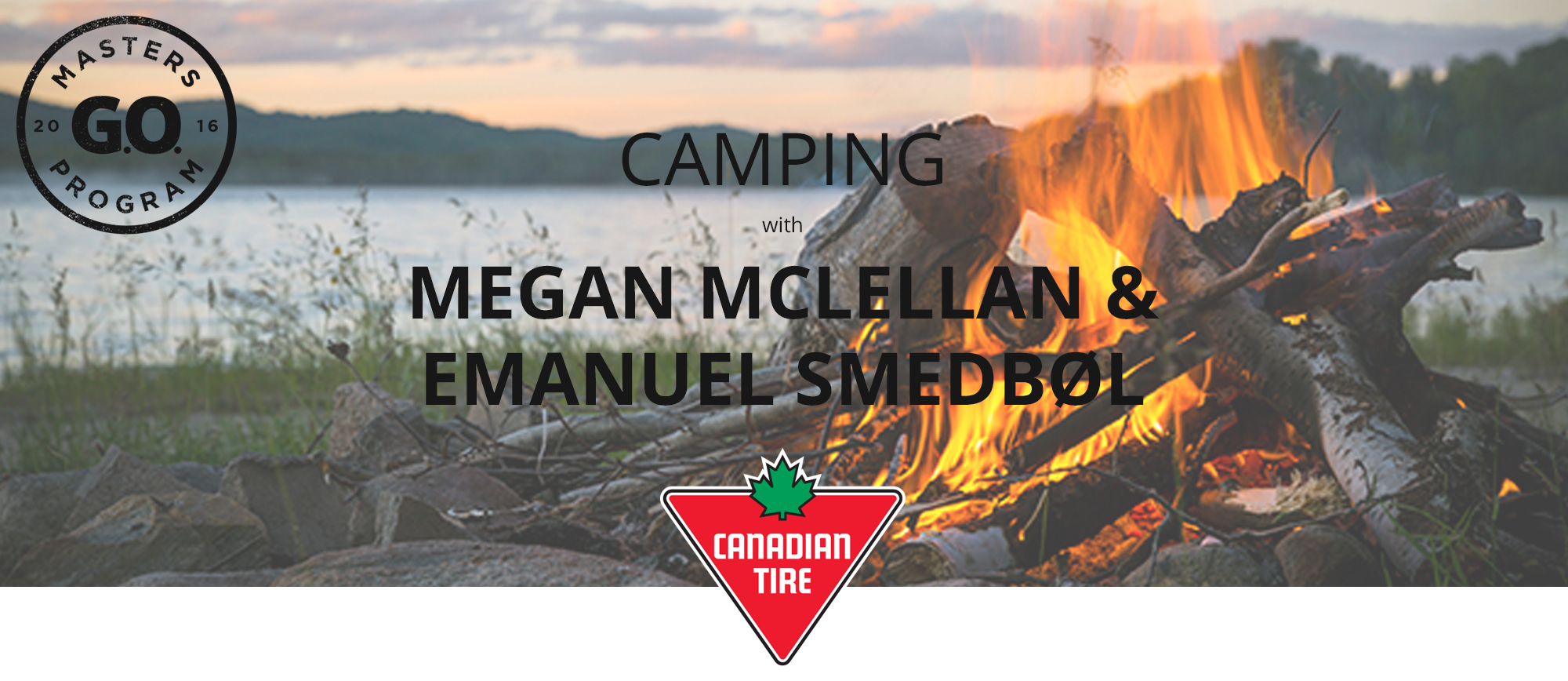 Fresh Start
5 ways to get a guaranteed great start to your day in the wild
Mornings aren't for everyone, but when you're camping and have a full day of exploring ahead of you, it's especially important to get the day started right.
Here are some guaranteed ways to get your day off to a great start:
1) Get a good night's rest: In our experience, most good mornings only come after a full night's rest. And while getting a good sleep isn't always in your control, there are some things you can do to skew the odds in your favour. Comfort and peace of mind is paramount, so we always keep a clean camp before turning in for the night. Putting away your food and cooking utensils will minimize the chance of animals wandering off with your supplies, and knowing your tent is securely pegged and watertight means you won't wake up at every gust of wind fearing a storm. But maybe the single most important thing is having a cozy set up — if your bed is warm and comfortable (like our Coleman Granite Peak Sleeping Bag and DuraRest Double High Airbed combo) you could probably sleep through anything.
2) Wake up early(ish): If you can, try getting out of the tent early. Nothing beats catching the sunrise and taking a hot cup of coffee in the fresh morning air, and besides: once the sun hits your tent it will only get increasingly stifling and warm, which can leave you feeling groggy, disoriented, and poorly rested. But sometimes we love sleeping in too, so we recommend getting a tent with a lot of windows like the Coleman 8 Person Instant Tent. With a nice breeze coming through the tent you can keep it feeling cool for hours. But if you do wake up feeling groggy you can always…
3) Go for a morning swim! A nice refreshing dip will wake you right up like nothing else. It might be kinda cold and unpleasant to start, but you'll be feeling very accomplished indeed by the time you're toweling off. My favourite is to roll out of bed and jump in the water straightaway, then spend the rest of the morning lazing around in the sun warming back up again.
4) Shower: If there isn't a nice swimming hole near your campsite, or if (for whatever reason) you think some soap and warm water might do you good, a morning shower works wonders. We used to just wait until we got home to bathe, but then we started using the Coleman H2Oasis Hot Water On Demand Portable Water Heater. Now we can zip down and shower any place, any time. Nice.
5) And most importantly: Take it easy. You are camping, after all. You're out in the woods with nothing much to do but enjoy yourself. So make some breakfast, grab a book, then sit back and relax watching the morning shadows slowly slip away.