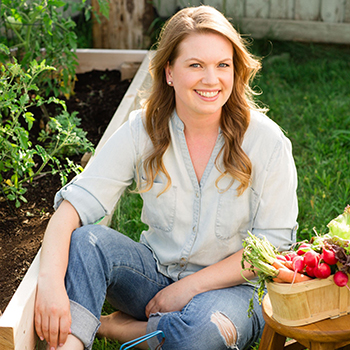 Aimée Wimbush-Bourque is an award-winning food writer and best-selling author currently living with her husband and three children in Montreal, Quebec. She is passionate about forging a healthy family food culture through home cooking, outdoor adventure, and modern-day homesteading. Aimee believes that the finer things in life are the simplest, like an evening campfire, the view while on a hike and a cup of coffee enjoyed at the end of a dock. In addition to writing at Simplebites.net, her second cookbook, The Simple Bites Kitchen, will be released in October 2017.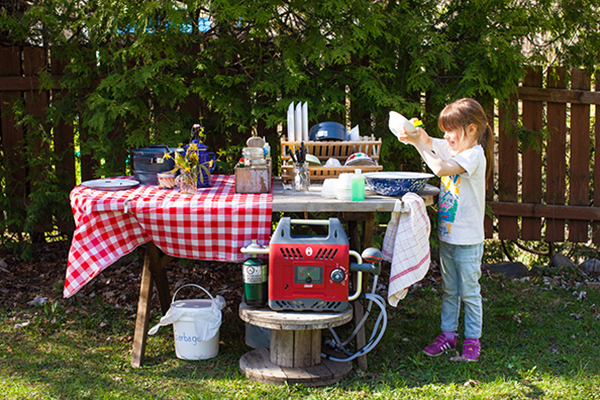 5 Steps for a Clean Camp Kitchen
Without the luxuries of home, camp cleanup can be a dreaded task, but I'll help you break this down into manageable steps. Thanks to some of the newly – available camping tools, cooking outdoors has never been more fun or accessible. But we all know, along with cooking comes cleanup.
My tips, gathered from near two decades of experience cooking in the great outdoors, help to simplify the job. What started as simple suppers on the beach have evolved over the years into three-day tenting trips for family of five.
Nowadays, with the help of Coleman, clean-up is as much a part of the fun of getting outside as the rest of the camping adventures.
Meet cooking expert AIMÉE WIMBUSH-BOURQUE, our "Get Outside Master" from Montreal, Quebec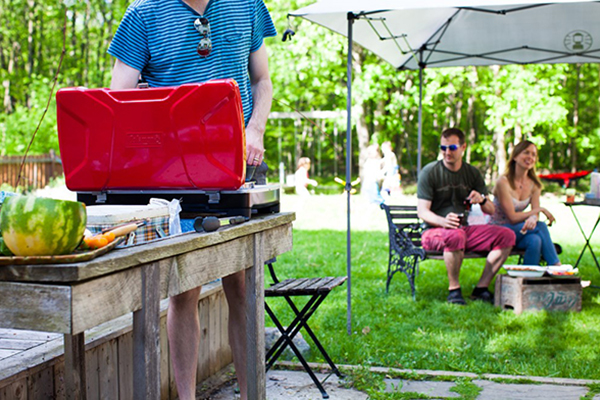 How to Be the Boss of the Backyard Cookout
Our favourite summer gatherings take place no farther than our own backyard. We host friends and family all summer long, taking advantage of the warm temperatures and making the most of our green space. Because we're frequently entertaining, I have to keep things simple and streamlined – after all, I want to enjoy the summer too! As a Coleman Get Outside Master for Cooking, I'm happy to share my tips for rocking the backyard cookout.