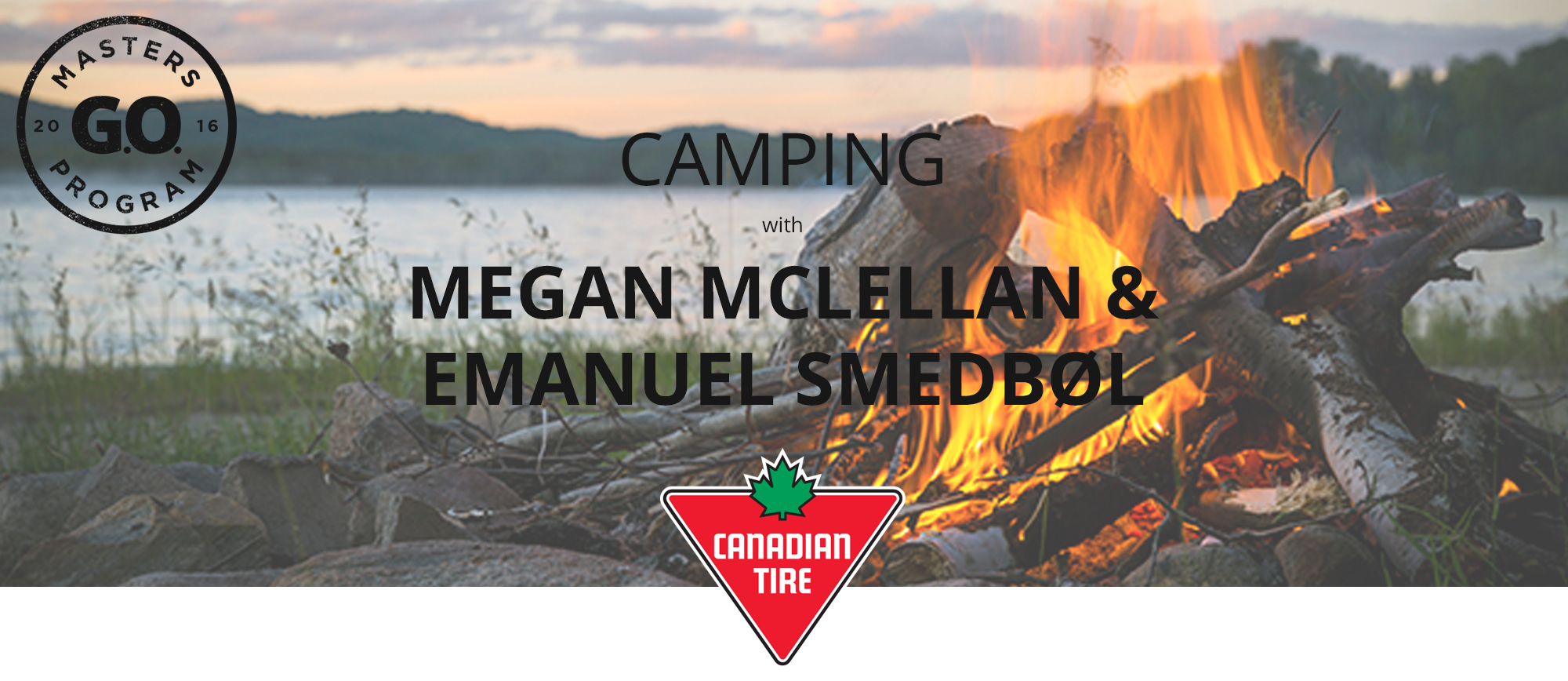 THE CALL OF THE WILD:
why it's time to get some gear and go sleep outside
The breathtaking landscapes, the vibrant lakes and fresh forest air, the endless expanse of wilderness from sea to sea to sea — the idea of the outdoors is a part of our shared heritage, and it's no wonder why: Canada has some of the best camping and adventure opportunities in the world.
But sometimes the wilds can seem a little hard to get to. You need time, you need gear, you need to have somewhere you like to go. Well, over the next couple months we're going to try help with some of that. We've been camping in the wilds of BC for years and years, and some of our best summers have been spent almost exclusively in a tent. So this year, we're teaming up with Coleman Canada as "Get Outside Masters" to give you some ideas and to help make you a camping master, too.
Going outside is important. It's good for our health, for our well-being, and it's usually a whole lot of fun, too. And we can think of no better way to experience the outdoors than by camping. Whether you want to go on a remote overnight fishing trip, hike or canoe a distance that's too big to tackle in one day, or just take a quick escape into the woods to explore or unwind with friends over campfire stories and a couple S'mores, there are many great reasons to get outside and camp.
In an inexplicable way it just feels good and right to be out sleeping in the elements, seeing things for the first time, being at the whimsy of the weather. There is something restorative about sleeping out in nature that can be hard to find in our daily routines. But when the weather gets bad it can seriously dampen your experience, and for that you need gear. Depending on what you want and where you're going there are a lot of options out there, and the great thing about camping is that it can be as bare bones or as well-equipped as your needs and budget dictate.
Seeing as how camping is all about sleeping outdoors, the first things you want to look at are the three essentials: a tent to keep you out of the elements, a sleeping bag to keep you warm, and a mattress to keep you comfortable. Generally speaking, camping gear can be divided into two broad categories: regular camping gear and gear that you carry with you on your back. If you're going backcountry camping and have to carry everything for miles and miles you'll probably want smaller and lighter stuff that is easy to carry on your back. But if you're just driving out to your local campground or heading out on a road trip or in a canoe, you can take gear that is much more spacious and comfortable, and generally more affordable too. And for longer trips you might even consider bringing both.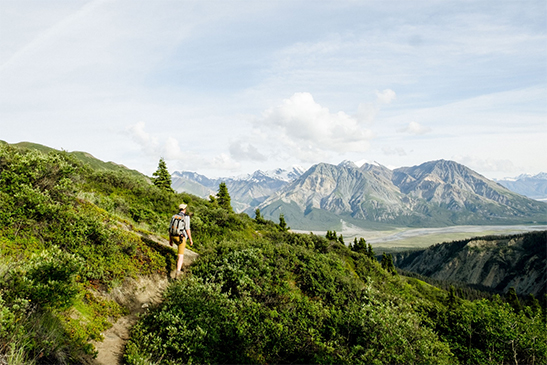 On our recent road trip through the Yukon we brought two tents: the larger Coleman Instant 8-Person Tent for its easy setup and ample living space — a perfect refuge for all-day bad weather (or bugs!) or just to hang out in, and also a more compact tent we could carry up in into the mountains if a backcountry trail caught our eye.
Having that extra living space means you can live pretty comfortably while on the road or in the woods. And if there's one thing that can take your trip from a two to a ten it's a good night's rest. After a couple years of sleeping on rocks we've decided a good mattress is an essential part of our camping kit. It helps insulate us from the ground giving us a warmer, more restful sleep. We find we can put up with a lot more adverse weather and things going wrong when we aren't grumpy from lack of sleep and know we have a soft dry place to rest our head in the evening. Again, lots of options here depending on what type of camping you're doing. But for optimal everyday comfort we've come to love the Coleman DuraRest™ Double High Airbed which is kind of just like grabbing your bed from home and bringing it with you… except it packs down to the size of a pillow!
Next comes your sleeping bag. Before making a purchase you definitely want to check the temperature rating of some bags to decide which one is most appropriate for your trip. For example, if you're going out in the summer the Coleman Granite Peak Sleeping Bag (rated for 10-20ºC) would be a great fit. Or if you need to go more compact for a backpacking trip and don't expect much rainy weather, a down mummy bag can be a good (although much pricier) alternative.
Another item you should get is a reliable flashlight or lantern. We like to use headlamps when we're out hiking or exploring, but for hanging out at the campsite something like the Coleman Divide & Push Lantern is more ideal. You can hang it in the tent, put it on the table while you play cards or read, and it's big enough that you can find it easily in the dark (which is more than we can say about headlamps!).
Once you have your sleeping stuff sorted you can start thinking about other gear: maybe a stove so you can cook up some hot meals and coffee, some sturdy boots to help you venture up steep scrabbly terrain, or a canoe to venture down the lake. There is really no wrong way to go camping, and once you've acquired a few essentials the possibilities of where you can go and what you can do are almost limitless. The wilds await.