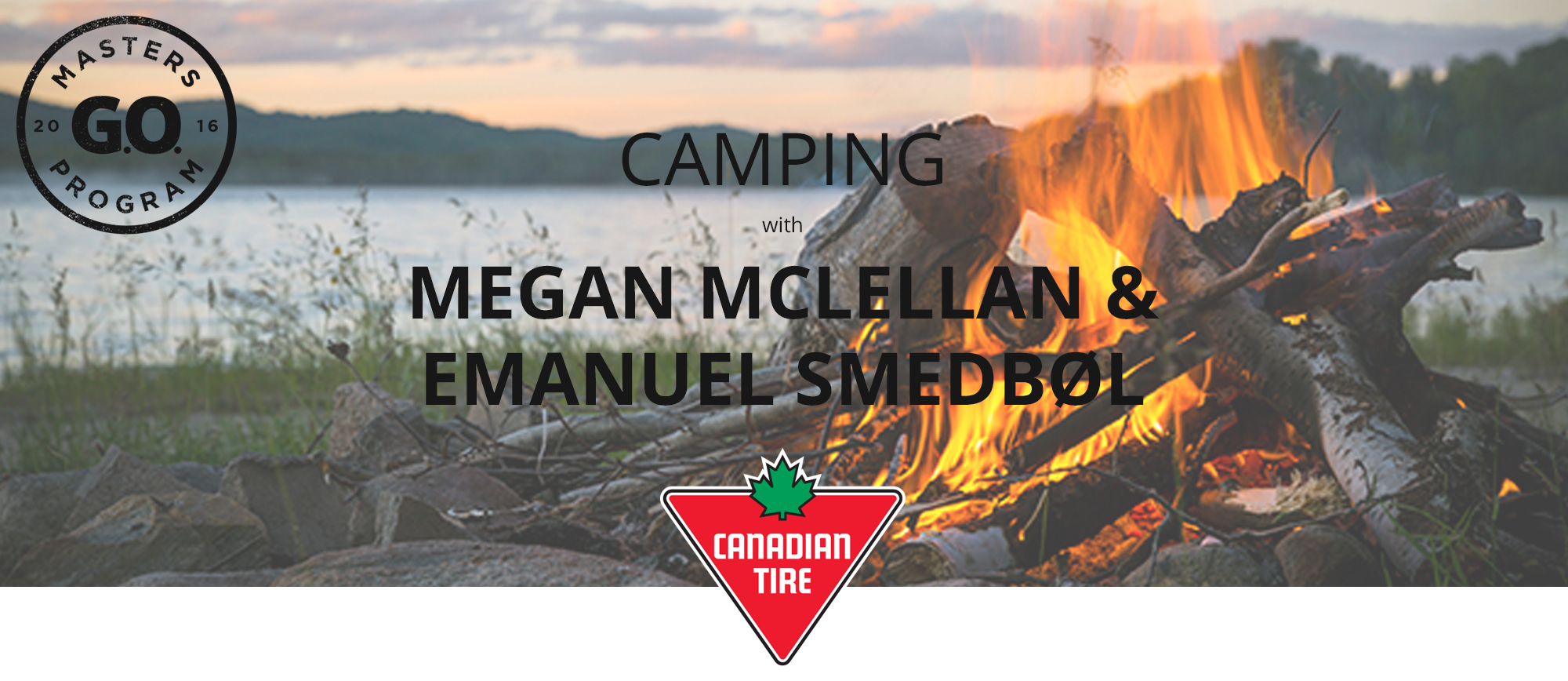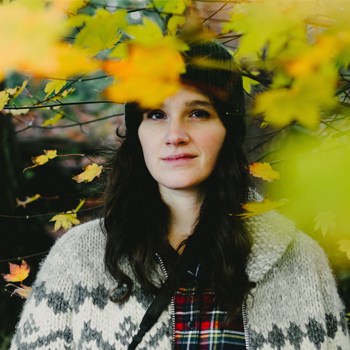 MEGAN MCLELLAN
Megan McLellan is a freelance photographer and co-founder of adventure journal Field & Forest with a penchant for exploring wild and beautiful places. As a child of an airline employee, she cultivated a taste for travel at a young age, and did her first multi-day hiking trip when she was only five. Needless to say, it has become something of a habit and she now spends most of her time exploring the outdoors.
EMANUEL SMEDBØL
Emanuel Smedbøl is co-founder of adventure journal Field & Forest, graphic designer and photographer in Vancouver, BC. With a refined eye for distilling the magic from everyday moments, his photos have a powerful personal appeal, resonating with warmth and hinting at a deep nostalgia. He is a simple guy who likes to spend his summers sleeping in the dirt and exploring by boot, boat, or bicycle (ideally with a backpack full of chocolate).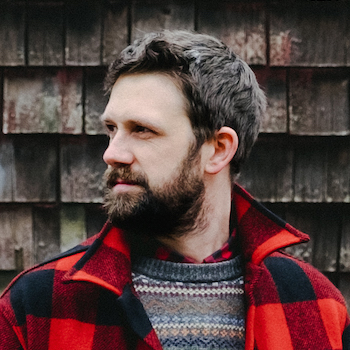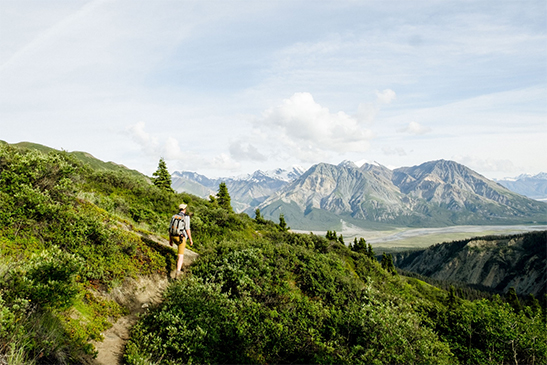 The Call of the Wild
The breathtaking landscapes, the vibrant lakes and fresh forest air, the endless expanse of wilderness from sea to sea to sea — the idea of the outdoors is a part of our shared heritage, and it's no wonder why: Canada has some of the best camping and adventure opportunities in the world.
But sometimes the wilds can seem a little hard to get to. You need time, you need gear, you need to have somewhere you like to go. Well, over the next couple months we're going to try help with some of that. We've been camping in the wilds of BC for years and years, and some of our best summers have been spent almost exclusively in a tent. So this year we're teaming up with Coleman Canada as "Get Outside Masters" to give you some ideas and to help make you a camping master, too. 
Best Campgrounds in Canada
With over 1,000 provincial and territorial parks, some 50 national parks, and untold numbers of rec sites and wildland, Canada has a lot of options when it comes to camping. While it might take a lifetime to get out and see them all, there's sure no harm in trying. Over the years we've found a few favourites that should help get you started:
1) Lake O'Hara, British Columbia
2) Dezadeash Lake, Yukon Territory
3) Marie Louise Lake, Ontario
4) Trout River, Newfoundland and Labrador
5) Green Point, British Columbia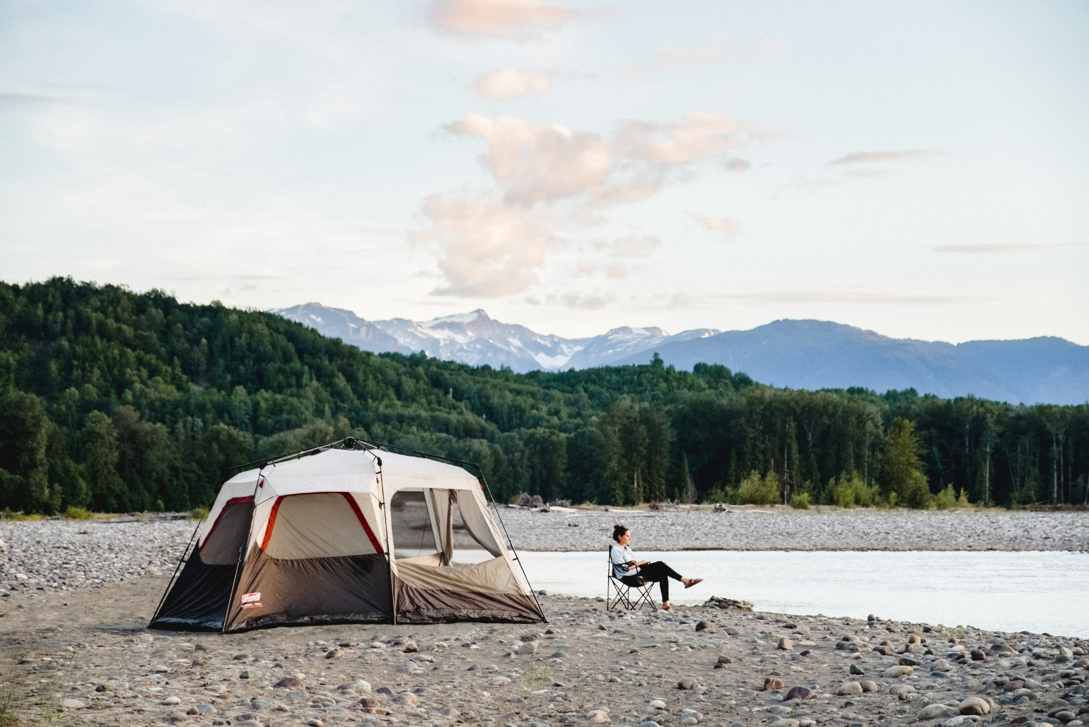 Fresh Start
Mornings aren't for everyone, but when you're camping and have a full day of exploring ahead of you it's especially important to get the day started right.
Here are some guaranteed ways to get your day off to a great start:
1) Get a good night's rest: In our experience, most good mornings only come after a full night's rest. And while getting a good sleep isn't always in your control, there are some things you can do to skew the odds in your favour. Comfort and peace of mind is paramount, so we always keep a clean camp before turning in for the night. Putting away your food and cooking utensils will minimize the chance of animals wandering off with your supplies, and knowing your tent is securely pegged and watertight means you won't wake up at every gust of wind fearing a storm…
Home Away From Home
One of our favourite things to do is set up a cozy camp somewhere nice and explore a new area for a few days. It's a great way to get out and see some of Canada's stunning terrain, and whether you do excursions by canoe, by car, or on the local hiking trails, setting up a camp can really extend your reach, giving you more time in the wilds and less time getting there.
We love hiking, so we'll often look for campgrounds near attractive day hikes. We'll set up, have a nice slow morning, leave for the day, then return back to camp to relax in the evening, and head out again the day after. It's basically like moving home to somewhere new for a few days.
This type of camping can be gratifying, and really comfortable! You get to go out and see the more hard-to-reach wild areas, but you don't need to pack light or carry all your camping gear with you…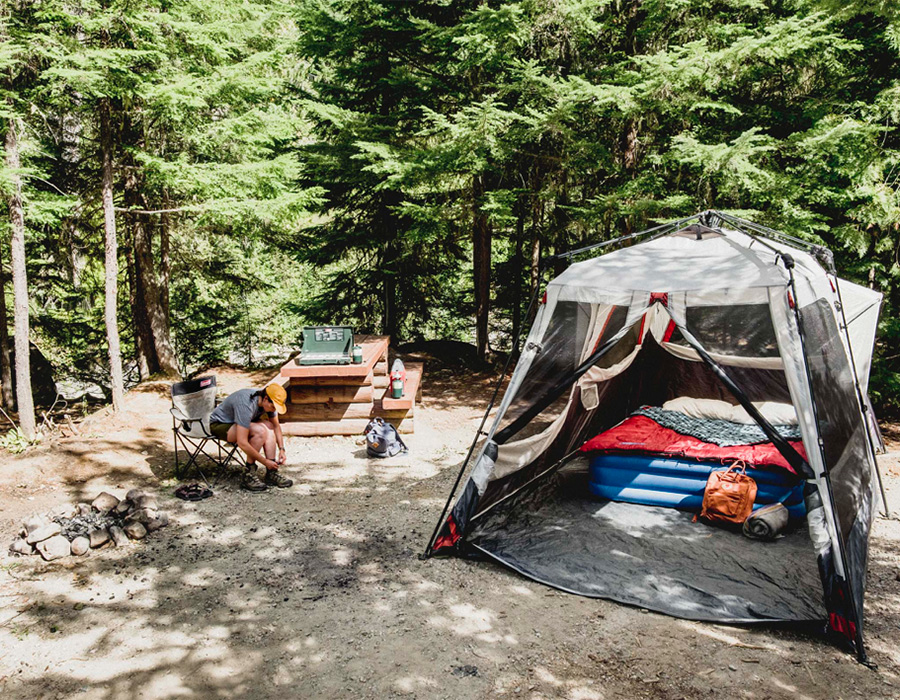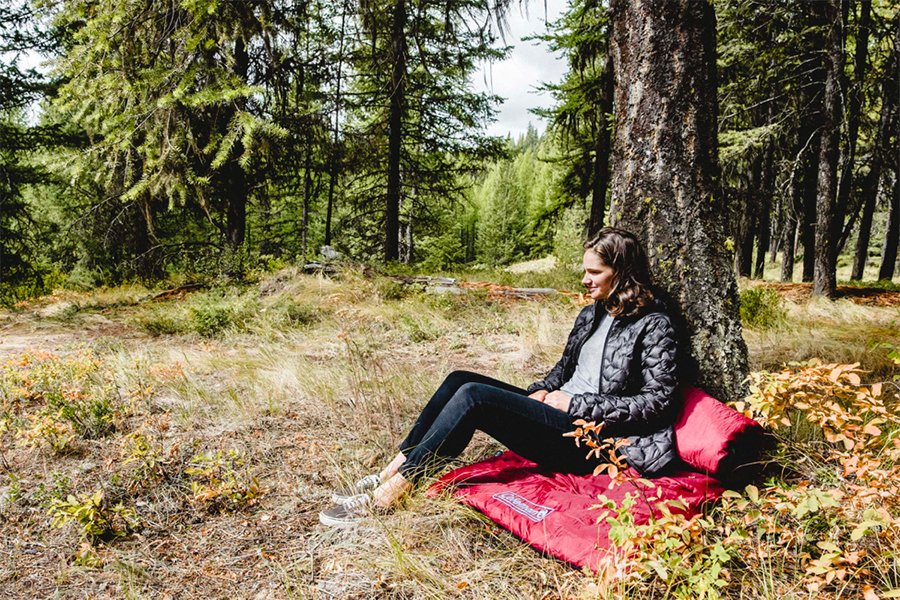 Keep on Camping
There is nothing better than sitting out on a warm summer night under a blanket of stars, a fire crackling by your side, and a nice cozy tent waiting for you. Without a doubt, summer is the perfect time to be out camping — the long days and pleasant weather make everything so nice, so easy.
But it can be hard to fit in a year's worth of camping in only one season, and extending your forays into the next seasons can be an enriching, rewarding, and essential experience all their own. It's quieter, for one. And when you have the place to yourself it's easier to feel immersed in the outdoors, experience the slow changes from spring to summer to fall and winter. The sights and smells of the woods become heightened…