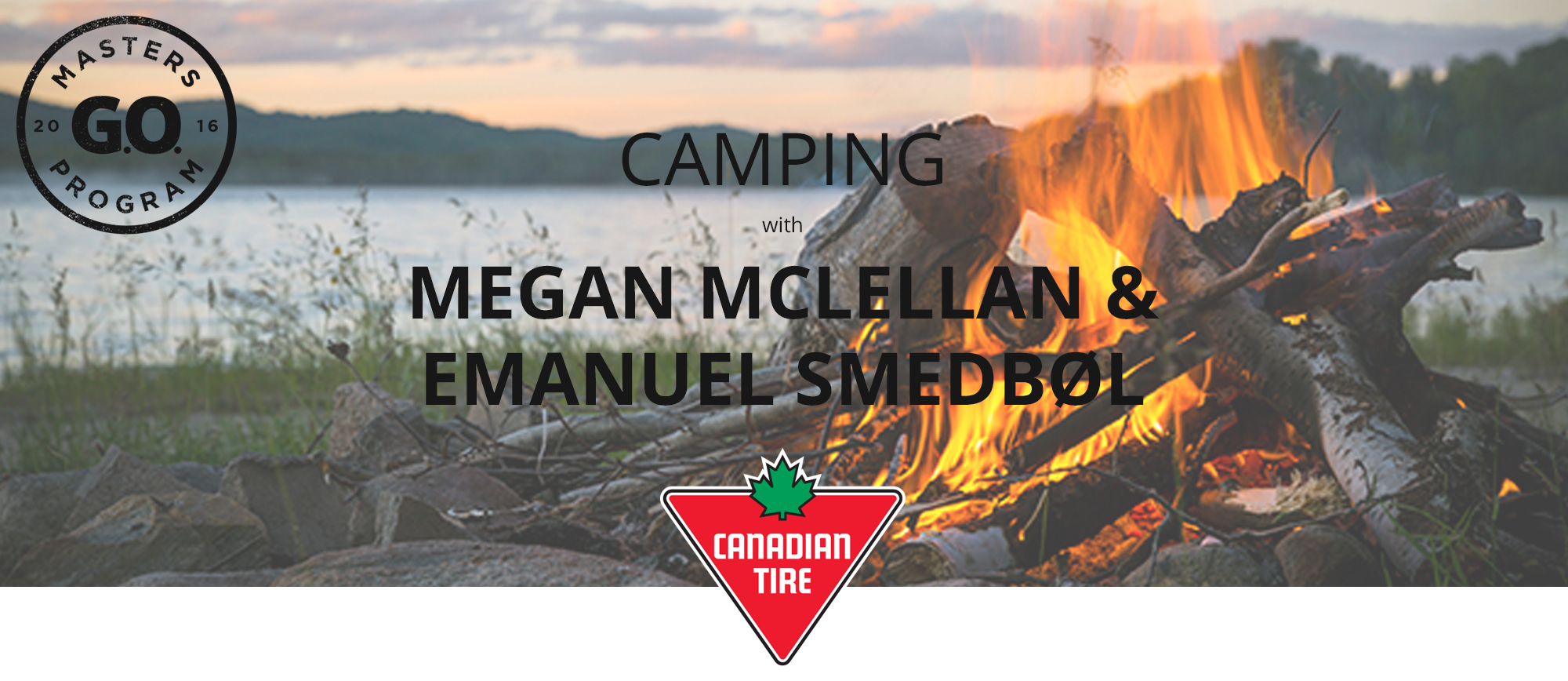 The 5 Best Campgrounds in Canada
Finding the perfect campground and setting up a great site
With over 1,000 provincial and territorial parks, some 50 national parks, and untold numbers of rec sites and wildland, Canada has a lot of options when it comes to camping. While it might take a lifetime to get out and see them all, there's sure no harm in trying. Over the years we've found a few favourites that should help get you started:

1) Lake O'Hara, Yoho National Park, British Columbia
2) Dezadeash Lake, right next door to Kluane National Park and Reserve, Yukon Territory
3) Marie Louise Lake, Sleeping Giant Provincial Park, Ontario
4) Trout River, Gros Morne National Park, Newfoundland and Labrador
5) Green Point, Pacific Rim National Park, British Columbia
Once you have some ideas brewing about where you might want to go, it's time to do a little research. As we mentioned in our previous post, camping can be as bare bones or as extravagant as you like… and so can the campgrounds. If you know you want a hot shower for example, check beforehand because many campgrounds don't offer many amenities (or just carry the Coleman H2Oasis™ Hot Water On Demand™ Portable Water Heater, and you're good anywhere!).
The next step is heading out, selecting a campsite, and getting set up. If you're anything like us you normally don't roll into the campground until 9pm because you've been out exploring all day, so sometimes you just have to take whatever site is left and make do. But if you're lucky enough to get to choose your site, here are a few tips on what to look for and how to set up:
If you come across a site with a view, snatch it right up. There's nothing finer than sitting in your chair gazing out at a lake.
We often escape to the woods because we want some quiet time to enjoy the sounds and sensations of the wilds without distraction. When selecting a site we always consider the proximity of our neighbours. A few trees or bushes between sites can go a long way.
Check that there is a level, or mostly level, surface for you to set your tent up on. There are few things worse than waking up every couple of hours because you keep being steamrolled by your bunkmate or find yourself slowly drifting to the wrong side of the tent.
A lot of campgrounds have hard surfaces to put your tent on. While this isn't a comfort issue if you have a nice thick air mattress like the Coleman DuraRest™ Double High Airbed, it also doesn't absorb rain very well so avoid putting your tent up in a hollow or you might wake up in a puddle. More than once we've been startled awake and needed to scratch out some ditches to carry water away from the tent.
Always carry a tarp and some rope. If there is even a slight chance of rain, look for a site with a nice spread of trees around your picnic table. While some campgrounds have communal covered areas, it's always nice to be able to wake up and drink your morning coffee at your site. If you have a foldable chair like the Coleman XL Broadband Quad Chair, store it away overnight and you're guaranteed a nice dry seat in the morning!
Groundsheets are good. They help protect your tent from both water and sharp rocks. But make sure it doesn't stick out from under your tent, because there is a good chance it'll funnel water right where you don't want it. Or just get a tent with a durable waterproof bottom like our hassle-free Coleman Instant 8-Person Tent.
Lastly, do your best and try just roll with whatever happens. This sounds like a silly one, but sometimes it's really easy to get stressed out about little things like bugs in your hair or sand in your cereal. Remember you are out there to enjoy yourself, and if things don't go as planned you'll probably end up with a really funny story afterwards! And that's half the fun right there.