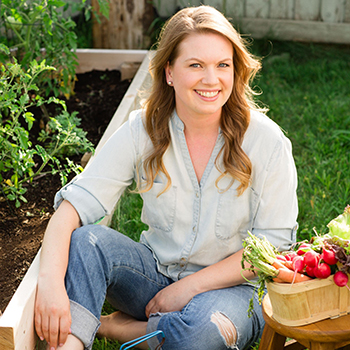 Aimée Wimbush-Bourque is an award-winning food writer and best-selling author currently living with her husband and three children in Montreal, Quebec. She is passionate about forging a healthy family food culture through home cooking, outdoor adventure, and modern-day homesteading. Aimee believes that the finer things in life are the simplest, like an evening campfire, the view while on a hike and a cup of coffee enjoyed at the end of a dock. In addition to writing at Simplebites.net, her second cookbook, The Simple Bites Kitchen, will be released in October 2017.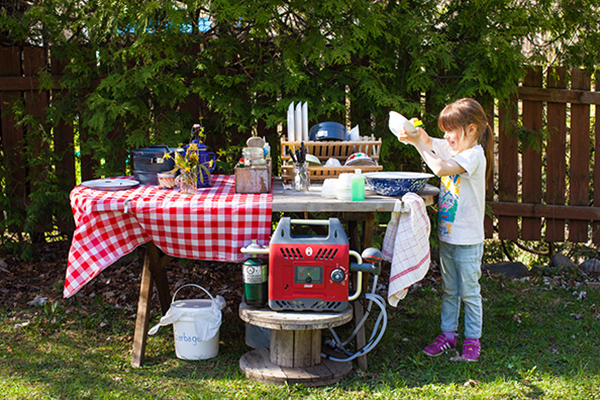 5 Steps for a Clean Camp Kitchen
Without the luxuries of home, camp cleanup can be a dreaded task, but I'll help you break this down into manageable steps. Thanks to some of the newly - available camping tools, cooking outdoors has never been more fun or accessible. But we all know, along with cooking comes cleanup.
My tips, gathered from near two decades of experience cooking in the great outdoors, help to simplify the job. What started as simple suppers on the beach have evolved over the years into three-day tenting trips for family of five.
Nowadays, with the help of Coleman, clean-up is as much a part of the fun of getting outside as the rest of the camping adventures.
Meet cooking expert AIMÉE WIMBUSH-BOURQUE, our "Get Outside Master" from Montreal, Quebec
How to Be the Boss of the Backyard Cookout
Our favourite summer gatherings take place no farther than our own backyard. We host friends and family all summer long, taking advantage of the warm temperatures and making the most of our green space. Because we're frequently entertaining, I have to keep things simple and streamlined – after all, I want to enjoy the summer too! As a Coleman Get Outside Master for Cooking, I'm happy to share my tips for rocking the backyard cookout.
8 Cooler Hacks for a Day at the Beach
A family outing to the beach gets everyone excited. Mum and dad get a chance to sit back and relax while the waves and beach treasures entertain the children. Sunshine, sand and surf is all wonderful… so long as your tummy isn't rumbling.
A well-stocked cooler really makes the beach day a success, and these cooler hacks will ensure that all goes to plan.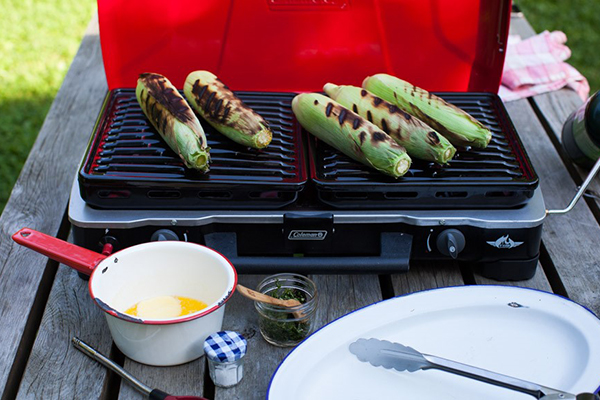 Grilled Corn on the Cob with Herb Butter
Sweet corn is practically celebrated as a season of its own in our home. We feast on it almost nightly in July and August, for as long as supplies last. And by supplies, I mean the pile of corn on the back of the flatbed truck at the farm down the road.
While we don't live on a farm big enough to plant our own cornfield, we have made backyard gardening a priority for our family. Thanks to a couple of sturdy raised beds, we grow our own herbs, a handful of vegetables and a few berries…
Triple Berry Campfire Crisp and the joy of eating local
Over the past decade as parents, we've taken steps toward embracing the locavore movement with our kids. We visit orchards in spring and again in the fall, both glorious times of the year to escape suburbia. We seek out local growers for berries and brave the U-picks with small children.
Choosing local foods in season as a family fosters a greater appreciation for it, and we need our little ones as interested in fresh fruits and vegetables as possible…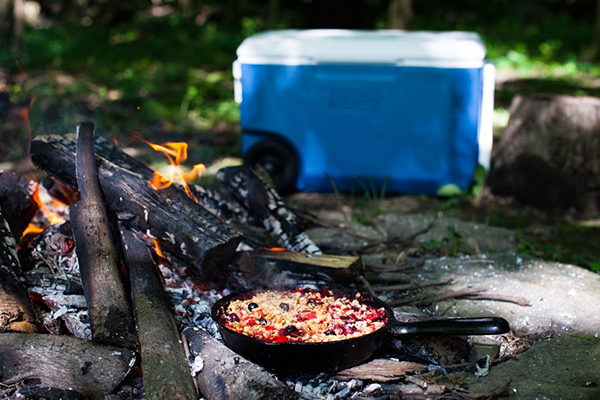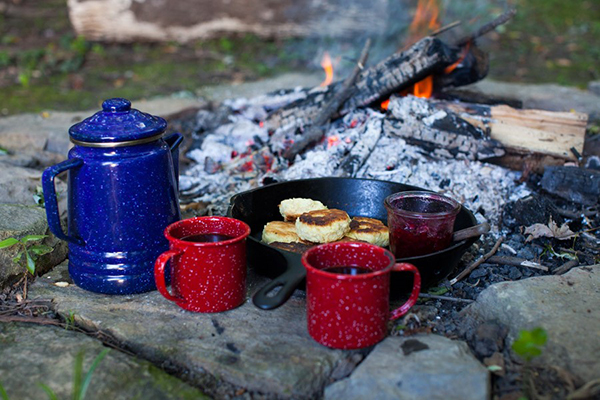 Simple Pleasures: Coffee and Bannock
As often as I can, I bring my morning cup of coffee outside. I love waking up slowly with the sun on my face. On the very best of days I'm sipping it slowly on the end of a dock or perched on a log next to the campfire. Most days I'm just on my back patio, and that is fine, too.
Making coffee outdoors has to be one of my favourite things to do in summer. I brew it strong and drink it black…