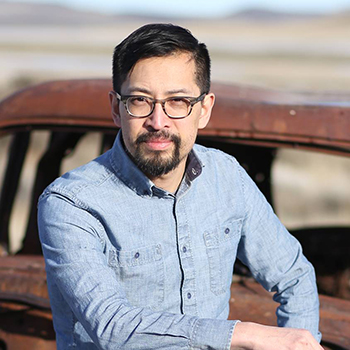 DAN LUM
Dan Lum is a freelance photographer & content creator based in Vancouver, British Columbia. His passion for visual storytelling allows him to capture the essence and beauty of his surroundings. Whether shooting dense street scenes in Hong Kong or the vastness of the Grand Canyon, his goal is to successfully convey the story. Despite his love for travel, home is where his heart is and he tries to spend as much time as possible exploring in his "own backyard" with his wife and two young children.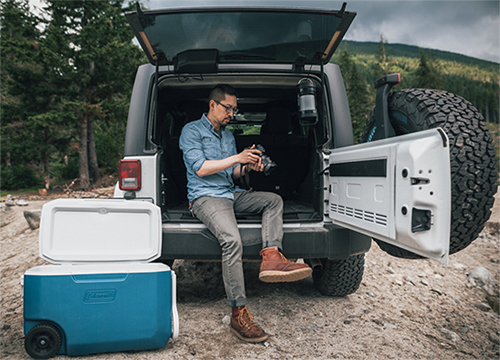 Take The Road Less Travelled
When summer plans don't include travelling to far off places, it doesn't mean adventure can't happen close to home. I'm talking about a staycation that doesn't involve spas and lattes. Canada, your backyard is huge! I'm teaming up with Coleman Canada as a "Get Outside Master" to offer some ideas and help you become a Staycation master too!
Like many other Canadians, my wife and I plan summer road trips to explore new places and spend time bonding with our kids during the months when they're off from school. But these types of trips can be expensive and time consuming. Lately we've made an effort to explore more of what's in our own backyard by planning local daytrips. One way to take advantage of local surroundings is to take the road less travelled.
Staycation Basics
The weather forecast is looking great and you only have a day to get away with the family. What do you do? We have it good in Canada with all our parks and natural spaces. Summer flies by, so don't waste another day at home!
Your staycation doesn't have to be fancy or long. Day trips can be an excellent way of seeing more of your province. More importantly, it's an easy way to get outside with your family and enjoy simple moments with them. All it takes is a little research and preparation to have an awesome day out.
Depending on where you live in Canada, there's likely to be a great park (regional, provincial or national) near you…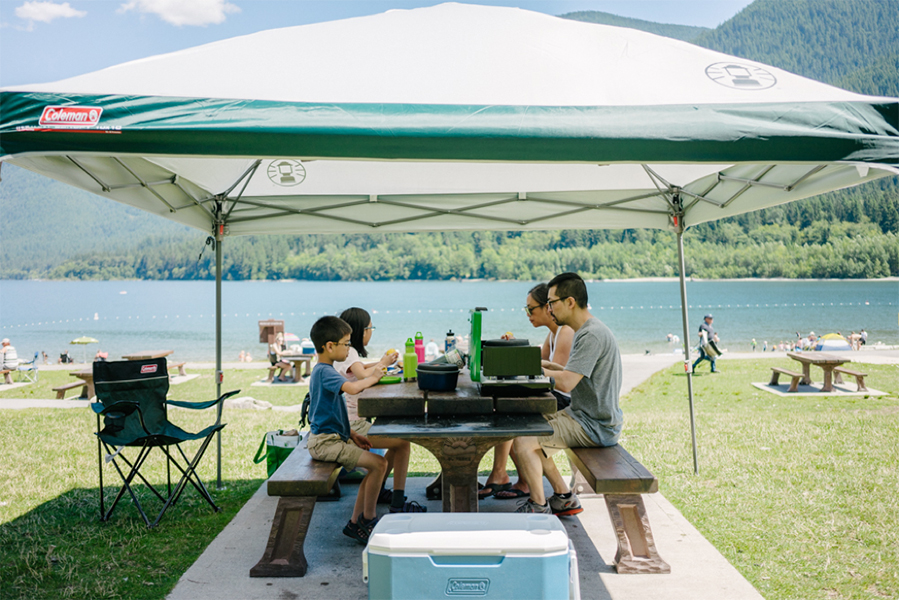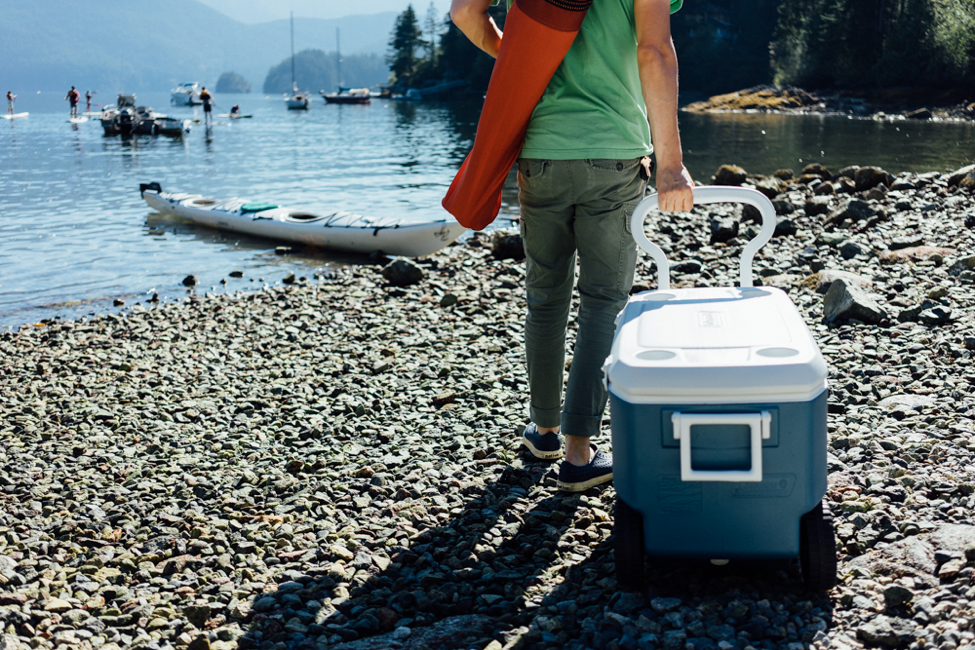 Adventure Day Trips
There's no shortage of outdoor sports and activities for families in Canada. Yet, it's shocking to know that 63 percent of Canadians spend two hours or less per week doing recreational activities outdoors.
Our summer days are a precious commodity, it's never too early to get outside for some much needed exercise and fresh Canadian air!
As mentioned in my previous posts, getting out with your family doesn't have to mean going long distances or spending a lot of time to get to your activity. Keep it simple and manageable. The more complicated the outing, the less likely it will happen.
Activities and tips to get you and your family out the door and into nature…
Urban Cookout
Staycations can be a wonderful time for you and your family to have fun and recharge. It can also be a great opportunity to spend quality time with friends and your extended family as well. Canadians love to barbecue, right? Here's a challenge for you. Take your barbecue to the next level!
Host your next barbecue in the heart of the city. Treat your family and friends to an urban cookout! Forget about potlucks and the headaches with organizing who's bringing what - use your flexible staycation time to plan a "fancy" menu and spoil the important people in your lives.
With some planning, creativity and the right gear, your event will be a success.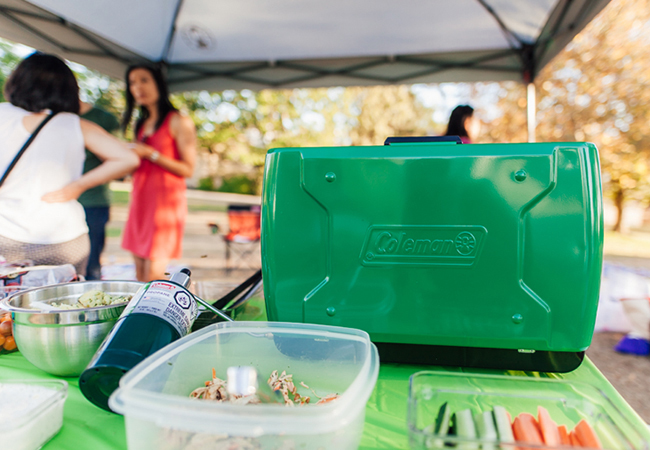 Sunset at the Beach
It's been a great summer of going out on staycation "missions." I hope you've taken the challenge to get outside, experience and discover more. It bears repeating that it doesn't take a lot of time or distance to turn a simple idea into an adventurous reality.
September means back to school, but that doesn't mean the end to enjoying summer. The shorter days bring earlier sunsets. That means you can still get the family out to enjoy a sunset together and get the kids to bed at a reasonable hour. Cap off your summer staycation season with a special sunset on a beach or by a lake with a campfire where permitted.
Catching a gorgeous sunset can happen anywhere, but as I mentioned in…